Solid mineral Exploration
We give our exploration process a lot of thought. Mineral exploration is inherently risky and demands substantial financial and extensive time commitment. In order to simplify mid-term inspection of quality, quantity, and confidence of the estimations, a drilling plan for exploration drilling is instituted. To attain precision and present decision-making criteria at the conclusion of each stage, standard procedures are put in place.
Solid Minerals Processing
In our mineral processing operations, we use appropriate tools and equipment for the sizing, concentration, dewatering, and leaching phases.
Every stage is designed using the processing of minerals as a guide. It is our plan to ensure in the near future minerals are not exported in raw forms but with significant value addition and as finished products.
Solid Mineral Research and Development
Exploration of minerals involves a full range of tasks. It includes both reconnaissance—the hunt for fresh mineral prospects—and an assessment of the property's potential for commercial and profitable mining (feasibility study). The expansion of additional ore deposits and resources in the mine and the entire mining region. We spend time and resources in researching these potentials and probabilities.
Marketing and retail of solid minerals in Nigeria and across the world
With years of experience and expertise, and real focus on customer satisfaction, you can rely on us for your marketing and retail process.
Our professional team works to increase productivity and cost effectiveness on the market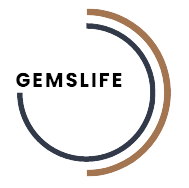 Providing excellent services in mining ...